How to Automate Reporting for MS Dynamics Finance & Operations: Streamlining Business Insights | Precision Point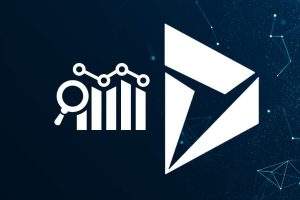 In today's fast-paced business environment, having access to accurate and timely information is crucial for making informed decisions. After all, data has no opinion – it merely states the facts. Microsoft Dynamics 365 Finance & Operations (F&O) provides a powerful enterprise resource planning (ERP) solution to manage financial and operational processes.
However, manually generating reports can be time-consuming and prone to errors. By automating reporting in MS Dynamics F&O, organisations can streamline their reporting processes and gain valuable insights more efficiently – extending their business intelligence beyond the reporting layer and directly into the leadership team.
In this article, we explore how to automate reporting for MS Dynamics F&O, enabling your business to make data-driven decisions more effectively.
Identify Your Reporting Requirements
Before embarking on the automation journey, it is essential to identify the reporting requirements specific to your organisation. Determine the key performance indicators (KPIs) and metrics that are crucial for monitoring and analysing your business' performance. Understand the type of reports needed, such as:
financial statements
sales reports
inventory reports
customized reports spanning multiple departments or functions
This initial step will help you focus your efforts on automating the most critical and frequently used reports.
Leverage Built-In & Third-Party Reporting Tools
MS Dynamics F&O offers a range of built-in reporting tools that can simplify the automation process. These built-in tools don't fix the problem, but they do make it a little better. To really level up though, you need to look outside the default selection to more advanced third partner business intelligence solution providers.
Management Reporter
This built-in tool enables the creation of financial statements, such as income statements, balance sheets, and cash flow statements. It provides a user-friendly interface to design, generate, and distribute financial reports.
Microsoft Financial Analytics
Microsoft Financial Analytics for D365 is a built-in tool that provides high- and granular-level views of your financial data. It doesn't allow for cross-ledger or cross-currency reporting though, so larger enterprises that operate globally will require a different solution.
Microsoft Fabric
Microsoft Fabric is a Microsoft add-on that brings together new and existing components from Power BI, Azure Synapse, and Azure Data Factory into a single integrated development environment. The primary downside to this is that it's a development environment which means only experienced data handlers can extract insight. Essentially, it's not proper self-service reporting.
Power BI
Microsoft Power BI is a business intelligence tool that allows you to create interactive dashboards, visualisations, and reports. It integrates seamlessly with MS Dynamics F&O, enabling you to extract data and generate insightful reports.
SQL Server Reporting Services (SSRS)
SSRS is a reporting platform that facilitates the creation, management, and delivery of a wide variety of reports. It can be integrated with MS Dynamics F&O to extract data and generate reports based on customized requirements, but doesn't offer advanced capabilities.
PrecisionPoint Advanced Data Warehouse
The PrecisionPoint F&O data warehouse is a platform for automating data-driven insights across your Dynamics data landscape, all powered by an intelligent data warehouse that has been proven over many years and hundreds of diverse data sets. A rapid start program to maximise return on investment is available, and many implementations are ready to go within weeks. You can incorporate other data sources like Excel and SQL, which means external data from SAP, Oracle, CRM can be loaded via Excel imports.
A grouping method is also available for PrecisionPoint customers, whereby a hierarchy structure can be added within the source data. This means that if you, for example, have 50 companies in Dynamics, but need to report on 5 groups of 10 companies, you can add a 'grouping' around each set of 10 as required, then just select the data at the prescribed 'group' level. This allows for easier automated regional or localised reporting.
Define Data Sources and Integrations
To automate reporting in MS Dynamics F&O, you need to define the data sources from which the reports will pull information. Identify the relevant tables, entities, or data views that contain the required data. Additionally, determine the integration points with external systems, such as CRM software, marketing platforms, or other business applications. Integrating these systems will allow you to consolidate data and generate comprehensive reports that cover multiple aspects of your business operations.
With the PrecisionPoint F&O data warehouse, you also unlock the ability to import data from Excel files or SQL. For example, importing transactional data from an external system such as SAP, Oracle, CRM etc. or loading budget data from an Excel file.
Create Report Templates
Once the data sources and integrations are established, the next step is to create report templates. Report templates serve as blueprints for generating automated reports. Use the reporting tools mentioned earlier to design visually appealing templates that align with your organisation's branding and reporting needs. Consider including key metrics, graphs, charts, and filters that enable users to interact with the reports and gain deeper insights. These templates will be used to generate reports automatically in subsequent steps.
Without a single integrated view across the business, 'a single version of the truth', it is common for different functions and departments to see different numbers as being accurate. The PrecisionPoint F&O data warehouse can be that single trusted source, allowing users access to their own data through secure permission-based controls, and to visualise this data through a tool of their choice – whether that be powerful PowerBI dashboards for presentation or Excel for deep financial analysis. Alternatively, PrecisionPoint users can use any front-end BI tool that's compatible with SQL.
Implement Scheduled Data Refresh
To ensure that your reports are always up to date, it is crucial to implement a scheduled data refresh mechanism. This involves defining a refresh frequency for each report, specifying how often the underlying data should be updated.
Depending on the reporting tool being used, you can schedule data refreshes at different intervals, such as daily, weekly, or monthly. By automating this process, you can eliminate the need for manual data extraction and refresh, saving time and reducing the chances of reporting errors. This is true reporting automation as every level. Less time spent producing reports – more time available to analyse them!
Set Up Report Distribution
One of the key benefits of automating reporting is the ability to distribute reports automatically to relevant stakeholders across the business.
MS Dynamics F&O provides options to configure report distribution through various channels. You can distribute reports via email, SharePoint, or directly within the ERP system. Define the recipients for each report and establish the delivery mechanism based on their preferences and access privileges.
This ensures that the relevant stakeholders receive the right information at the right time, enabling timely actions and informed decision-making.
With the PrecisionPoint F&O data warehouse, you're able to automate your reports and dashboards directly to your leadership team on a regular or ad-hoc basis. The core solution integrates all sub-ledgers with a financial impact on the business, with the ability to drill into detail and to slice and dice data by any dimension. From Day One, you can be looking at profitability by product, sales area or by country, all in relation to budgets if needed, and comparing to prior periods.
PrecisionPoint's F&O solution also speeds up key financial processes that can occupy valuable resources for hours, days or weeks with the help of three simple out-of-the box extensions…
Consolidation
If your organisation has more than one Dynamics implementation, PrecisionPoint's patented software can consolidate that into a single warehouse. You can also consolidate data from multiple other ERP solutions into your core Dynamics system for cross-reporting purposes.
Month-end application
A simple desktop app that initiates a sub 5-minute background task to see the impact of those recently added journals.
Common Currency
A module for international businesses that need to handle multiple transactional datasets and reporting currencies.
D365 F&O Reports, Automated
Automating business intelligence reporting for MS Dynamics F&O can significantly streamline the process of generating, updating, and distributing reports within your organisation. By leveraging the built-in reporting tools and advanced third-party patented software like that of PrecisionPoint's, defining your data sources and integrations, creating your report templates or finding relevant pre-built dashboards, implementing scheduled data refresh, and setting up report distribution to send straight to your leadership team for faster business insights, you can achieve efficient and error-free D365 reporting.
Automation allows you to save time, reduce manual efforts, and make data-driven decisions based on accurate and up-to-date information. Embrace the power of automation to unlock the full potential of your MS Dynamics F&O implementation and drive business growth.
The PrecisionPoint Patented F&O Data Warehouse
PrecisionPoint's advanced D365 F&O solution is built on the patented PrecisionPoint integration, delivering a single data source to your business that is customisable, scalable and extendable with data from other corporate systems. Armed with proven market-leading accuracy for trend analysis, forensic financial analysis and complex cross-ledger reporting, it's a no brainer. Literally, because you don't need to think about regularly producing reports!
Find out more about our advanced data warehouse solution for Dynamics F&O here or click the big pink button below.